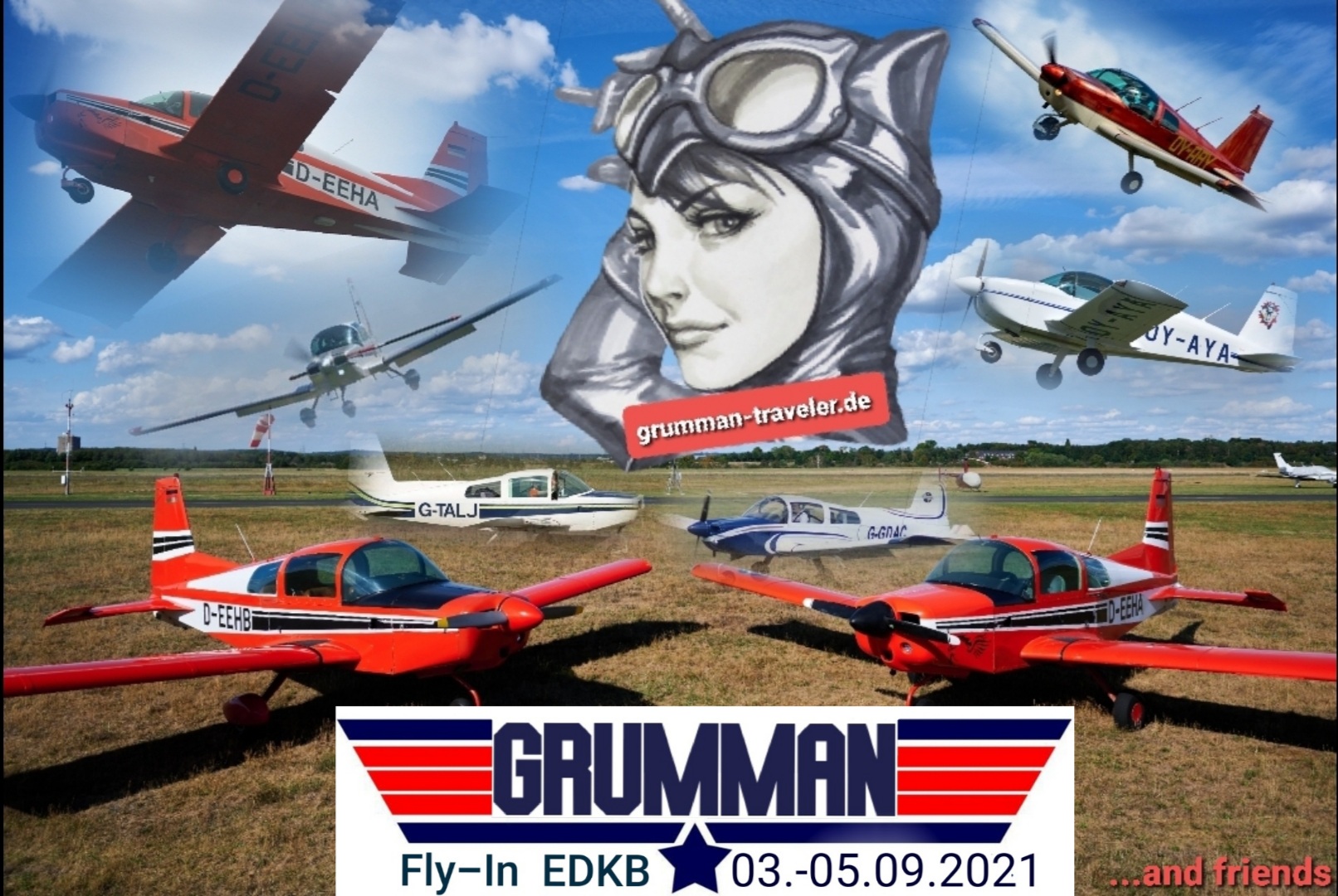 Das Grumman Fly-ln
03.-05.09.21 in Bonn Hangelar EDKB
Nachdem 2020 trotz aller Schwierigkeiten ein großer Erfolg war, wird es auch in 2021 ein Grumman Treffen in Bonn geben. Das Ziel ist, an diesem Wochenende noch mehr dieser wunderbaren Flugzeuge zusammen zu bringen, genauso wie auch einige Freunde mit schönen anderen und zum Teil viel älteren Klassikern zu begrüßen. Alle Liebhaber der besonderen und seltenen Flieger sind herzlich eingeladen, aber ich bitte um rechtzeitige Anmeldung. Mit der Registration erhält jeder Teilnehmer einige Vergünstigungen während des Fly-In, wie z.B. Übernahme der Lande- und Abstellgebühren oder ein Los für die Tombola oder kleinen Begrüßungsgeschenken.
Vorberichterstattung im aerokurier.
After 2020 has been a great success despite all obstacles, there will be a Grumman meeting again in Bonn in 2021. The intention is to bring together even more of these wonderfull planes at this weekend. As well we want to welcome other vintage and classic aircrafts. All fans of special and rare aircraft are also welcome to visit. Early registration is recommended. With the registration each participant receives free landing, free parking and a ticket for the raffle or little gifts.