Kooperation mit easyVFR
E
in neues Angebot für EDKB-Piloten
In Kooperation mit EasyVFR haben wir eine wirklich gutes Angebot erarbeiten können:
Wenn Sie die easyVFR 4 über die Links unten bestellen, bekommen Sie einen dauerhaften Nachlass von

Hier bestellen:
Die Links oben führen Sie direkt zu Bestellseite bei EasyVFR, dort brauchen Sie nur noch Ihre Daten eingeben.
The links above will take you directly to the order page at EasyVFR, you just need to enter your data.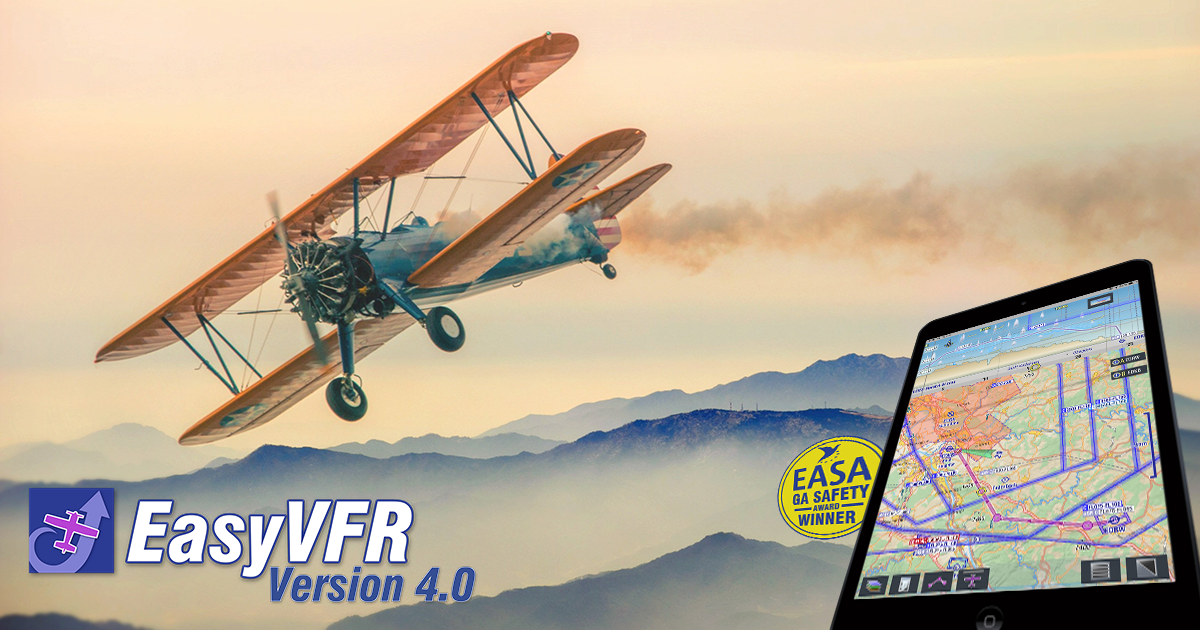 Was ist EasyVFR4?
EasyVFR bietet ein modernes Flugplanungs- und Navigationserlebnis in einer praktischen und zuverlässigen App.
Lauffähig unter iOS, Android, Windows und MacOS.