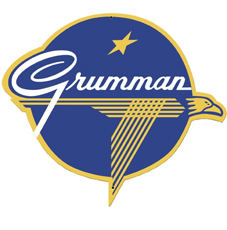 50-th Anniversary Grumman Fly-ln 21.-23.08.20 in Bonn Hangelar EDKB
Die 4sitzige Grumman AA5 ist neben den bekannteren Sportflugzeugen wie die Cessna C172 oder die Piper PA28 eher ein Geheimtipp. Aber wer einmal in dieser agilen Maschine in Tiefdeckerbauweise geflogen ist, schätzt schnell deren Vorzüge und nicht wenige haben eine emotionale Bindung zu ihr und bleiben ihr oder den Nachgängermodellen treu, wie ich inzwischen von vielen Grumman-Besitzern weiß.
Kaum eine Baureihe hat im Laufe der Zeit derart viele Firmen- und Namenswechsel erlebt wie die AA1 und AA5: Bede Aviation, American Aviation, Grumman American, Gulfstream American, American General, Tiger Aircraft und True Flight Holdings LLC fungierten alle einmal als Hersteller des einen oder anderen Musters dieser Serie. Der Einfachheit halber bezeichnen wir diese Flugzeuge hier alle als "Grumman", da sich dieser Name für AA1- und AA5-Flugzeuge durchgesetzt hat.
Man könnte die Geschichte der Grumman sogar bis in das Jahr 1960 zurückverfolgen, als Flugzeugdesigner James R. "Jim" Bede die Arbeit an seinem ersten Kit-Design, der BD-1 begann.
Da ich aber selbst eine AA5 fliege, springe ich vor zu dem Zeitpunkt, als dieser Flieger sein Licht der Welt erblickte. Der erste Versuch der Weiterentwicklung der zweisitzigen AA1 zur viersitzigen AA5 begann nämlich 1970. Man entschied sich, das bewährte Design der AA-1 einfach etwas zu strecken. Das Ergebnis war die AA-5 "Traveler", ein Viersitzer mit Schiebe Canopy, 150 PS-Lycoming O-320, starrem Propeller und starrem Fahrwerk. Mit knapp 120 Knoten Reisegeschwindigkeit verfügte das Flugzeug über eine erstaunliche Leistung und eine enorme Zuladung von rund 380kg inklusive Treibstoff bei 140 Liter Tankkapazität. Später wurden in den Modellen AA5A, AA5B, AG5A und AG5B die Leistungen, Tankkapazitäten erhöht.
Der Erstflug am 21.08.1970 ist für mich der Aufhänger gewesen, über dieses bezaubernde Flugzeug durch eine Jubiläumsfeier mit Gleichgesinnten meine nicht enden wollende Begeisterung zu zeigen. Ich freue mich, wenn Ihr dabei seid und mit mir ein wunderschönes Wochenende verbringt.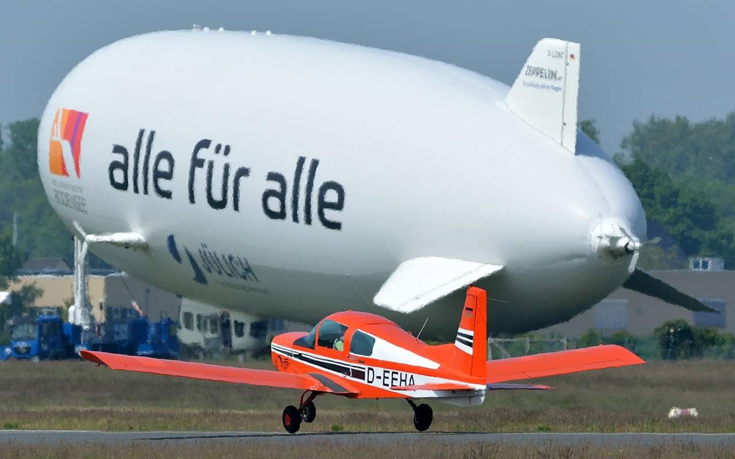 The 4-seater Grumman AA5 is, alongside the more well-known sports aircraft such as the Cessna C172 or the Piper PA28, an insider tip. But anyone who has ever flown this agile, low-wing aircraft will quickly appreciate its advantages and not a few have an emotional connection to it and remain loyal to it or the successor models, as I now know from many Grummen owners.
Hardly any other series has experienced as many company and name changes over the years as the AA1 and AA5: Bede Aviation, American Aviation, Grumman American, Gulfstream American, American General, Tiger Aircraft and True Flight Holdings LLC all acted as manufacturers of the one or other pattern in this series. For the sake of simplicity, we all refer to these aircraft here as "Grumman", since this name has become established for AA1 and AA5 aircraft.
The history of Grumman could even be traced back to 1960 when aircraft designer James R. "Jim" Bede began working on his first kit design, the BD-1.
But since I myself fly an AA5, I jump forward to the time when this plane saw its light of the world. The first attempt to develop the two-seat AA1 into a four-seat AA5 began in 1970. The decision was made to simply stretch the tried and tested design of the AA-1. The result was the AA-5 "Traveler", a four-seater with sliding canopy, 150 hp Lycoming O-320, rigid propeller and rigid landing gear. With a cruising speed of almost 120 knots, the aircraft had an astonishing performance and an enormous payload of around 380kg including fuel with a 140 liter tank capacity. The capacities and tank capacities were later increased in the models AA5A, AA5B, AG5A and AG5B.
The first flight on August 21, 1970 was the starting point for me to show my never-ending enthusiasm for this enchanting airplane through an anniversary celebration with like-minded people. I look forward to seeing you there and spending a wonderful weekend with me.
Damit das Jubiläum ein voller Erfolg wird, bin ich auf Eure Unterstützung angewiesen. Um eine gelungene Feier auf die Beine zu stellen, braucht es nicht nur den organisatorischen Aufwand, der unglaublich viel Zeit in Anspruch nimmt, sondern es erfordert auch enorme finanzielle Ausgaben. Ich bitte Euch herzlich, mich mit einer kleinen PayPal-Überweisung an grumman-flyin@gmx.de zu supporten. Ansonsten wartet auch eine Spendenbox vor Ort auf Euch.
For the anniversary to be a complete success, I kindly ask for your support. In order to organize a successful celebration, it takes not only the organizational effort, which takes an unbelievable amount of time, but requires also enormous financial expenditure. I kindly ask for a small contribution via PayPal to grumman-flyin@gmx.de or on site to the donation box.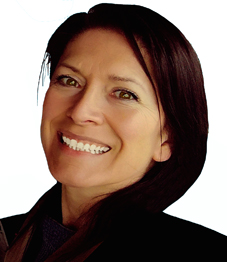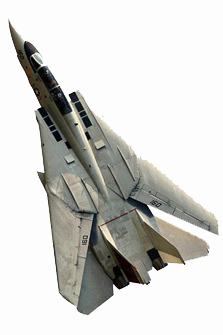 In case you plan to fly-in with this type of Grumman, please e advised that EDKB does not facilitate any CATOBAR System (Catapult Assisted Take Off But Arrested Recovery).